Preparing
Jelmyto

for instillation

Watch this step-by-step instructional video for preparing Jelmyto using pharmacy supplies and a Chilling Block.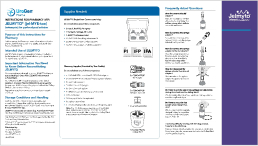 Download the
Jelmyto
Instructions for Pharmacy (IFP) for a step-by-step guide for preparing
Jelmyto
.
Download English PDF
Download Spanish PDF
Urologic solutions intended for use with JELMYTO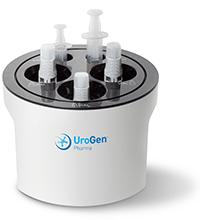 Chilling Block
A Chilling Block supports temperature-controlled chilling with specially sized chambers for the vials and syringes needed to prepare JELMYTO.
Download Instructions for Use PDF
Uroject12 Syringe Lever
A multiuse device, the Uroject12 Syringe Lever enables ease of instillation. JELMYTO is viscous, even when chilled, and must be instilled with the Uroject12 device.
Download Instructions for Use PDF